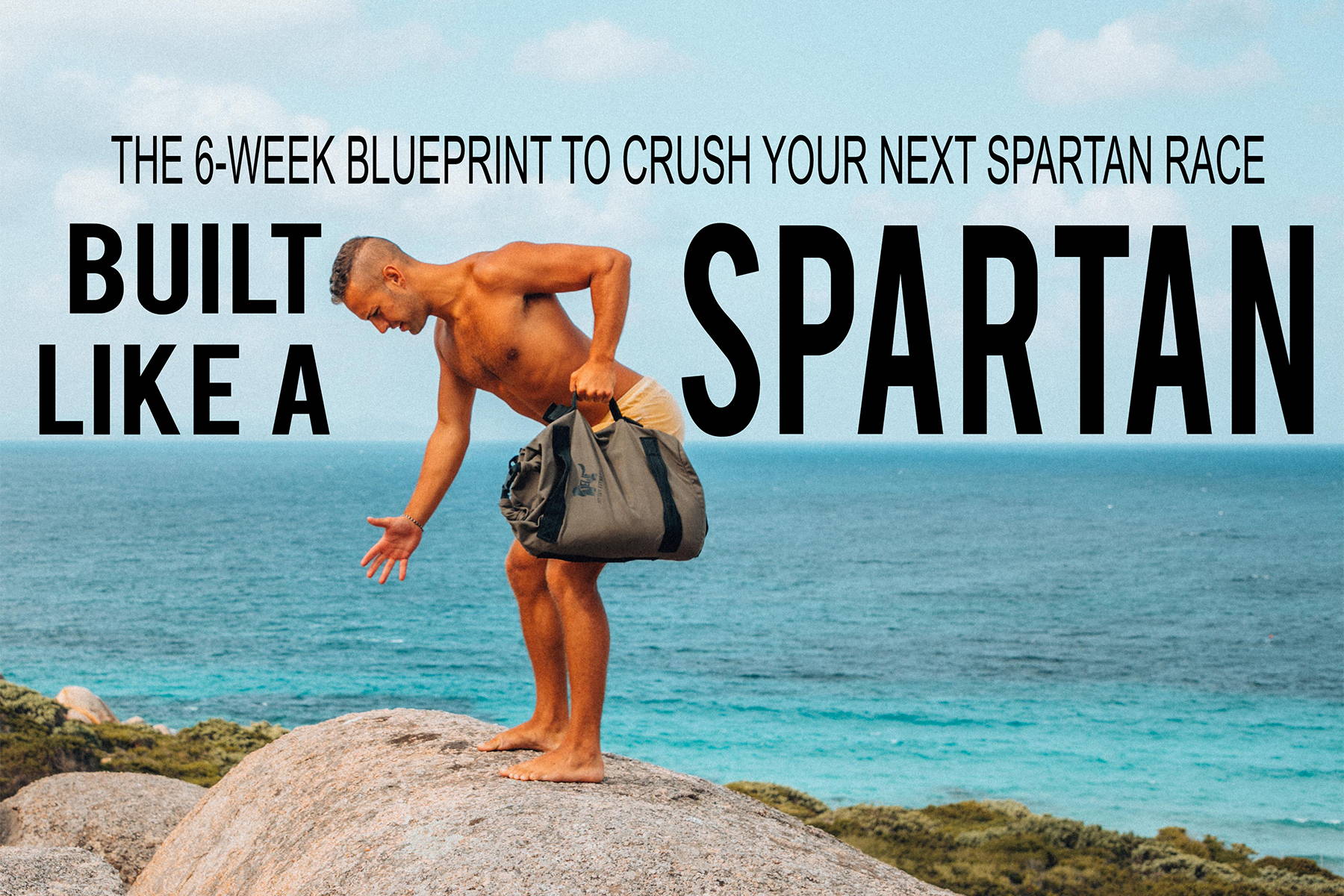 Phase 1: Day 2 Built Like A Spartan
Workout Summary
Welcome to Day 2 of Built Like A Spartan. Day 1 was focused on strength training. Day 2's focus is conditioning and building your core. No matter how strong you get, without a solid cardio foundation, you will only get so far on race day before burning out.
Before starting Day 2, complete an active warm-up (5 min to get the blood flowing), work on opening up your hips, loosen up your back and get mentally prepared to put in some more work.
Below is a video of todays workout followed by the training plan. Enjoy.
10 Sets. A through B = 1 Set
A

- Ab Twists to Sled Sprint x 40 yards

B

- Weight Sled Broad Jumps x 10
---
3 Sets. A through D = 1 Set 
A

- Knees to Elbows (feet in straps) x 15

B

- Planks (feet in straps) x 30 sec.

C

- Toe Touches With Bag x 15

D

- Weighted V-Ups x 15