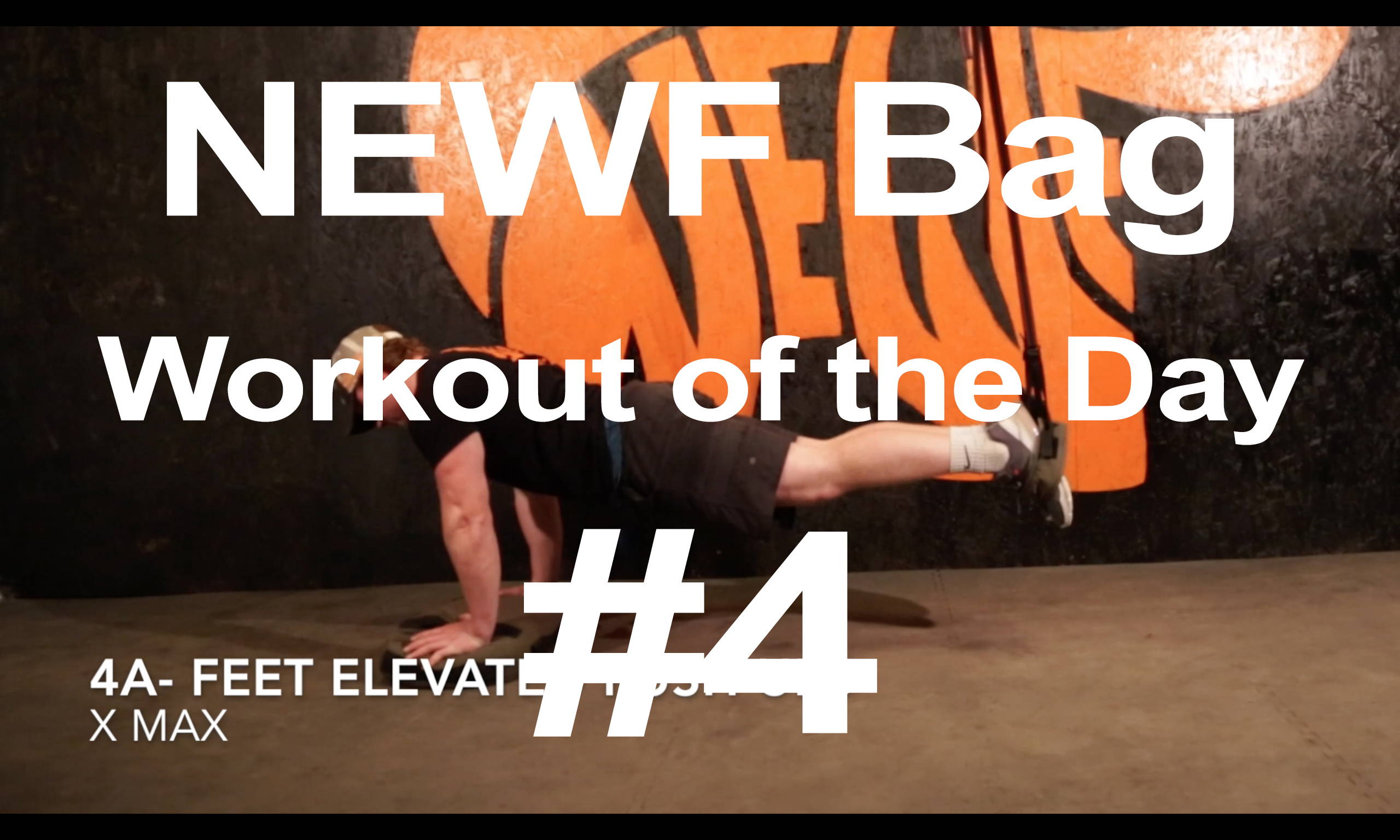 Awesome NEWF Bag workout that will help you optimize your athletic potential- working on balance, explosive power, functional strength and mobility.
SUPERSET

1a - HANG CLEANS x 10
1b - HIP STRETCHES x 20sec. each hip
SUPERSET

2a - STEP-UPS W BAG ON SHOULDERS x 10 each leg
2b - INVERTED STRAP ROWS x MAX (pause at top)
SUPERSET

3a - CHIN-UPS FROM DEAD HANG x MAX
3b - REV. ALTERNATING LUNGES x 10 each leg
SUPERSET

4a - FEET ELEVATED PUSH UPS x MAX
4b - OVER HEAD BAG SLAMS x 10
Complete 4-6 rounds of each superset before moving onto the next one.