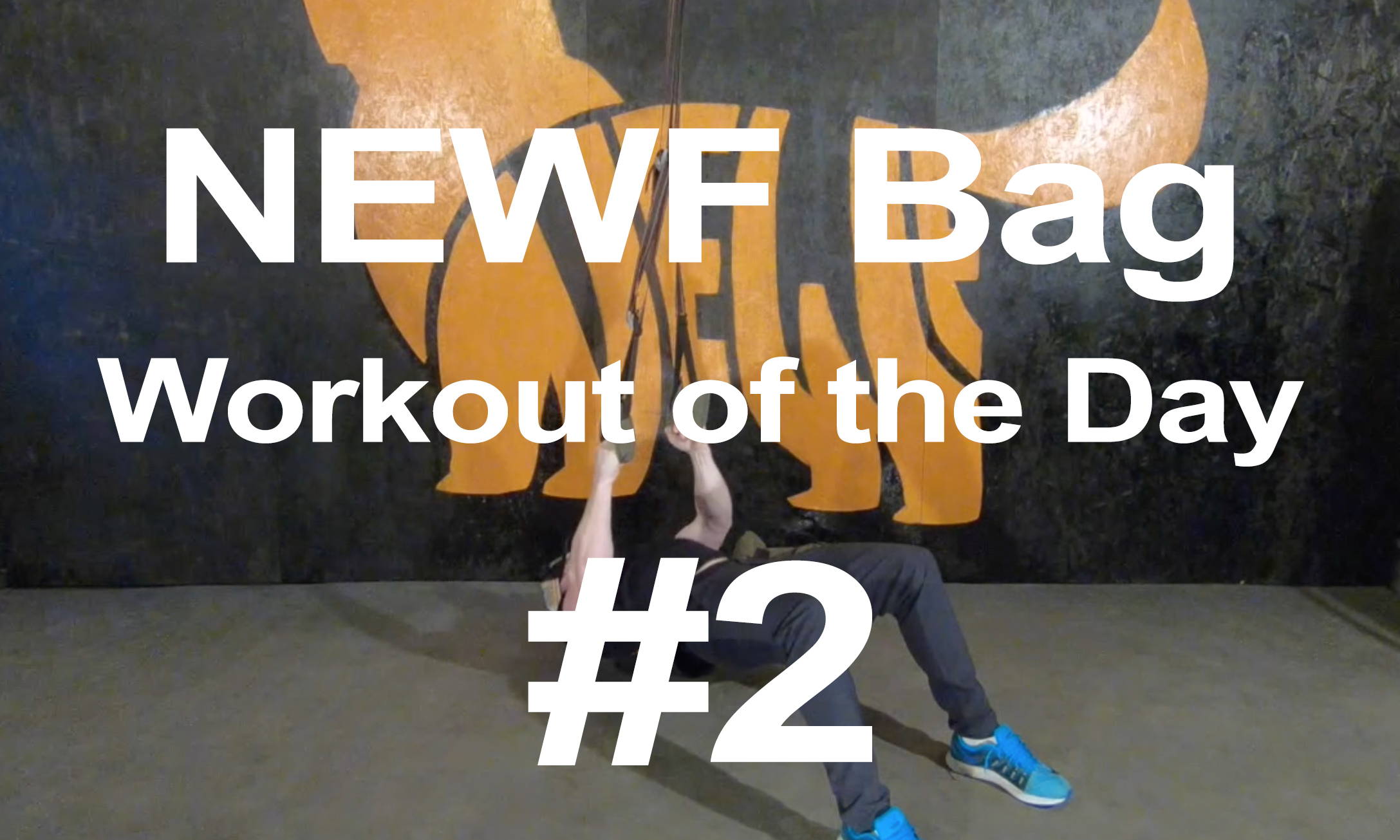 NEWF Bag Workout of the Day #2
Workout Details
 
This is the NEWF Fitness Workout of the Day. All movements can be completed with the NEWF Bag.
Workout Instructions
 

Perform all 4 exercises before resting. Rest for 1-2 minutes after completing each round of the circuit.

 
Goal of Workout

 

The goal of this training session is to focus on mobility, core stability, balance, and build explosive power.
1- Single Arm Press x 6 each arm
2- Inverted Row X Max
3- Decline Push up X 10
4- Single Arm Rows X 6 Each arm