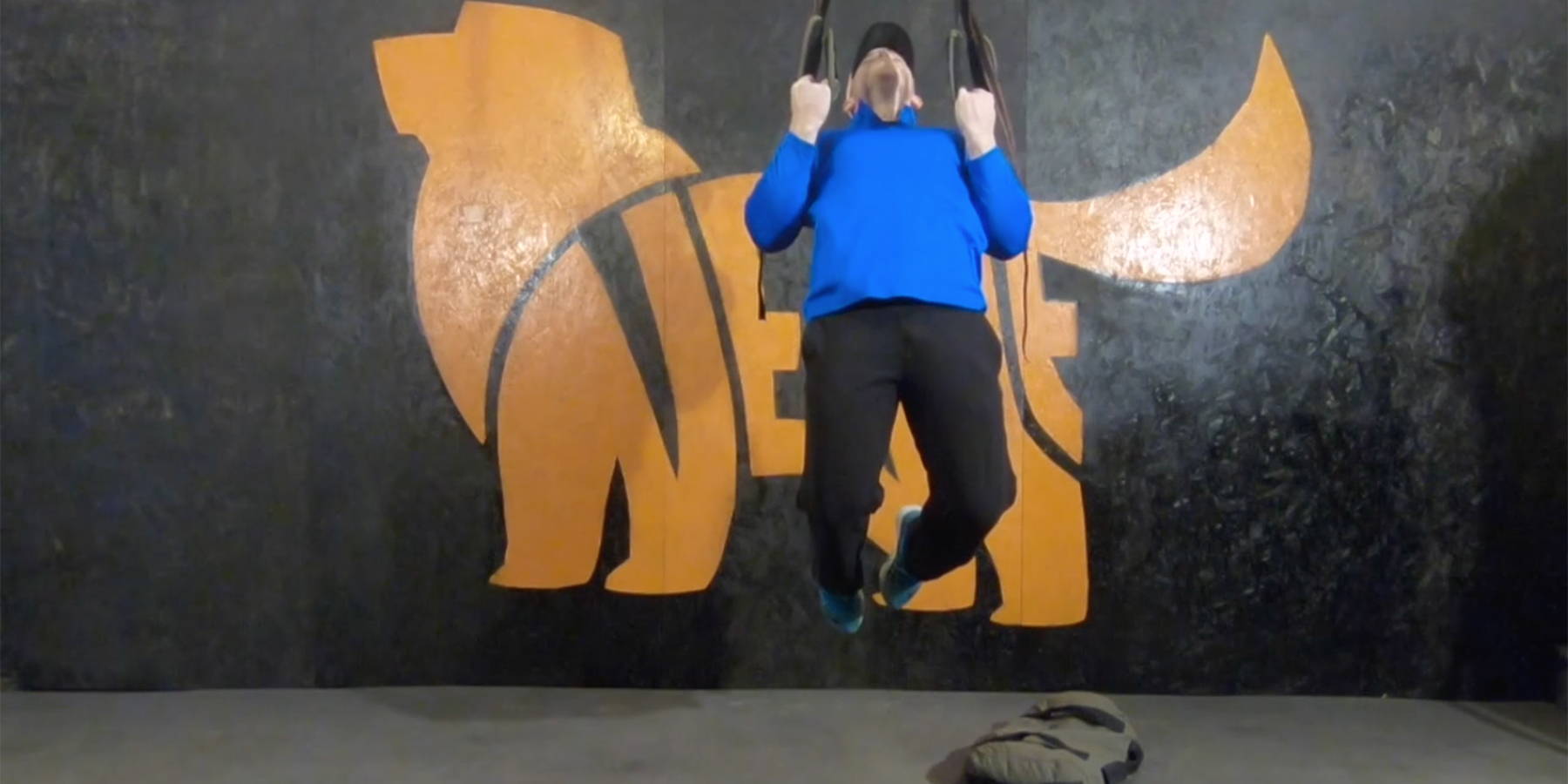 NEWF Bag Dead-Hang Chin-Ups Exercise
NEWF Bag Dead-Hang Chin-Ups Exercise Summary
The NEWF Bag Dead-Hang Chin-Ups Exercise is fantastic for building a lean and powerful back. Performing any movement with an unstable grip is already more challenging than a fixed grip. When you take all of your momentum out of the movement, allow your muscles to lengthen all the way, and start each rep from a dead hang, the level of difficulty per rep is increased tremendously.
NEWF Bag Dead-Hang Chin-Ups Exercise Steps
Step 1: Adjust the NEWF Bag shoulder straps height to just above your head, or your desired height.
Step 2: While in a hanging position, allow your arms to fully extend. Before pulling yourself up for your first rep, make sure your body is not swinging at all and only use your lats and arms to pull up.
Step 3: While keeping your body motion under control, lock out your chin-up for half a second before lowering your body down to a "dead-hang" position.