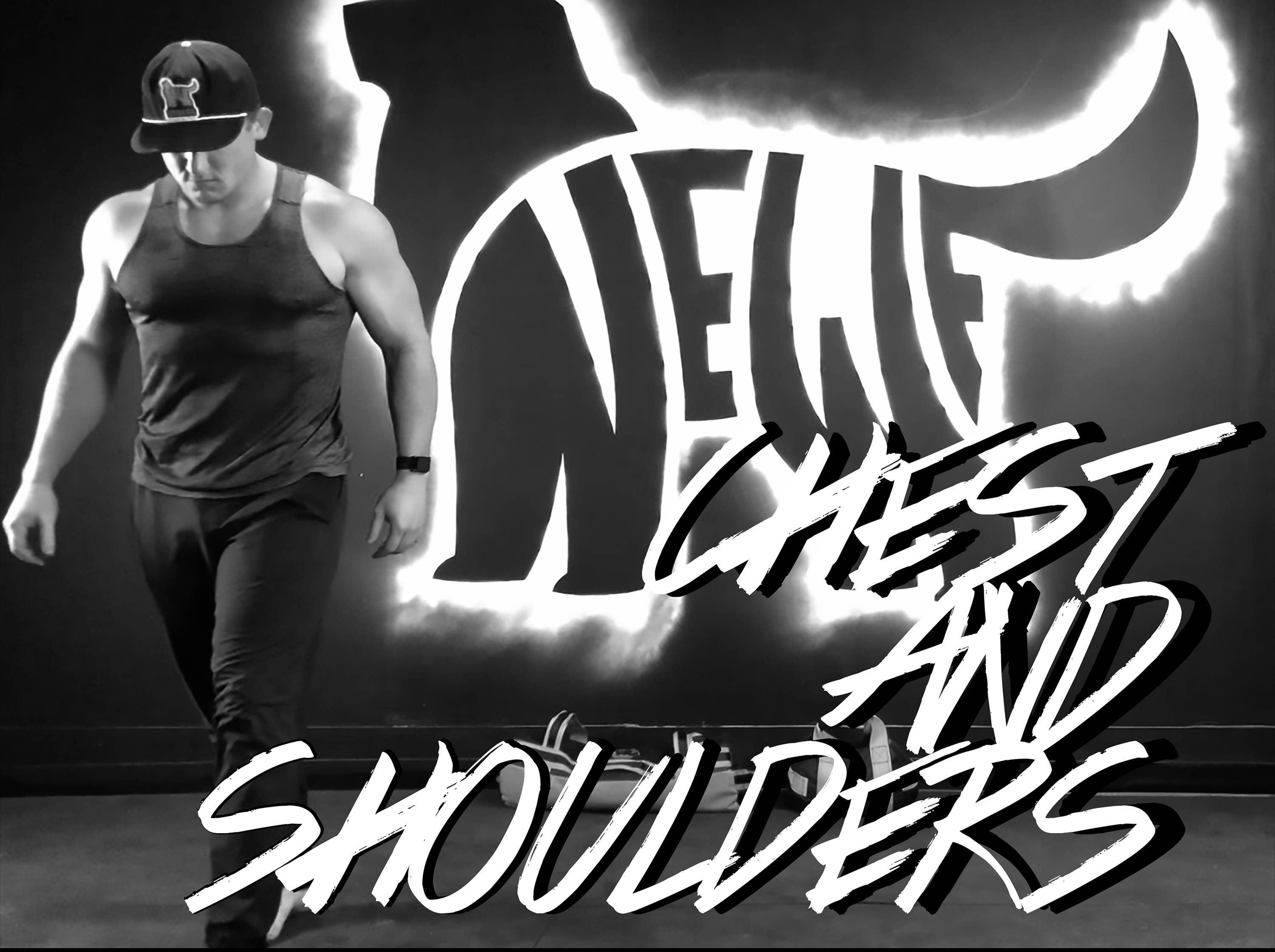 Big Chest and Boulder Shoulders
Todays Chest and Shoulders workout is a killer. The first three rounds of superset A1 and A2 will take a lot of effort due to the rep volume. The following three rounds will come with a deep burn in your chest and shoulders, but it will take half the amount of time to get through. You will want to quit early, but the entire workout will only take 35-45 minutes, push yourself and BreakOnThrough.
6 Rounds // 20, 20, 15, 12, 10, 8
A1: STRAPS Feet Elevated Push-Up
A2: SANDBAG Floor Press
4 Rounds // 12, 10, 8, 6
B1: SANDBAG Kneeling Shoulder Press
B2: STRAPS Tear Apart
1 Round
C: KETTLEBELL Push-Up Pyramid X 1-5 | 5-1
3 Rounds
D: STRAPS "I,Y,T"  X 5 each direction
Join our list to get daily workouts delivered to your inbox!